Archit­ecture paintings
Architecture on Kauai displays the island's diverse culture and history, from plantation style homes and fading sugar mills to lava rock walls and Japanese temples. Always so close to the mountains or the ocean, buildings are weathered constantly by salt, wind and rain from the sea, and overcome by lush new growth from the land.
Wai'oli Church, Hanalei
Poipu Surf Spot
Kokee Cabin Retreat
History
Garden Cottage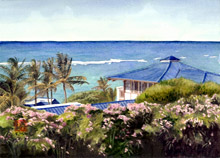 The View from Jean's
Urn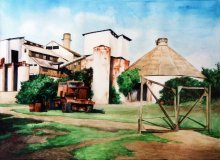 Koloa Sugar Mill
Haleko Sugar Mill
Boogie
Puhi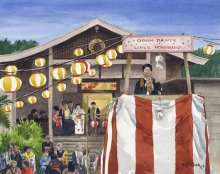 Bon Dance at Lihue Hongwanji
St. Theresa's, Kekaha
Poipu tropical home
Koloa Jodo Mission
St. John's, Eleele
Kapaa First Hawaiian Church
Koolau Huiia Church
Waimea United Church of Christ, Kauai
West Kauai Methodist Church, Kaumakani
Sacred Hearts, Waimea
Kilauea Stone Church
Morning at Anahola Baptist Church
Kokee State Park Headquarters
All Saints Episcopal Church, Kapaa
Plein Air at Old Koloa Church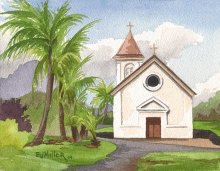 St. Raphael's Church, Koloa
Hall of Compassion, Lawai International Center
Waimea Plantation Cottage and Hills
Approaching Storm at Waimea Plantation Cottages
Night at Waimea Plantation Cottages
Aliomanu Estate
Kokee Cabins
Hanalei Taro Fields
Blue Roofs
Red Cottages
Two Cottages Next Door
The Pelican
NTBG Visitor Center
Red Door, Limahuli
Secret Beach House
Plein Air at NTBG research center
Plein Air at Jean`s house
Plein Air, Kalihiwai Cottage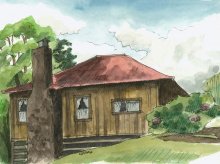 Plein Air, Kokee Cabin 2
Plein Air, Kokee CCC Cabin
Plein Air, Waita Reservoir fishing shack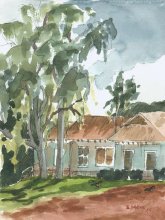 Plein Air, Gay & Robinson Sugar Co.
Blue Cottage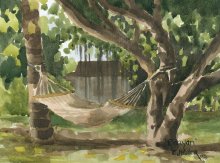 Hammock at Waimea Plantation Cottages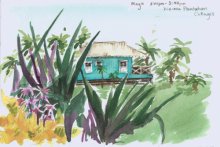 Blue Cottage at Waimea Plantation Cottages - Pochade Challenge