Surfacing #531

Commissions will open in July 2023.
6x10 matted to 11x14" Art print
11x17" Paper giclee
22x32" Paper giclee
Set of 8 Greeting Cards + Envelopes
Single Greeting Card
$4.00
Tags:
octopus
ocean
tentacles
Hawaii watercolor painting by Kauai Artist Emily Miller
2016
Artwork Dimensions (unframed): 14" x 22"
Original painting Sold
An octopus between sky and sea. This painting was completed in 12 hours over the course of 8 sessions, documented in the video below.
View more: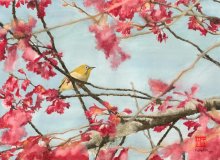 Flora & Fauna
---
You might also like...